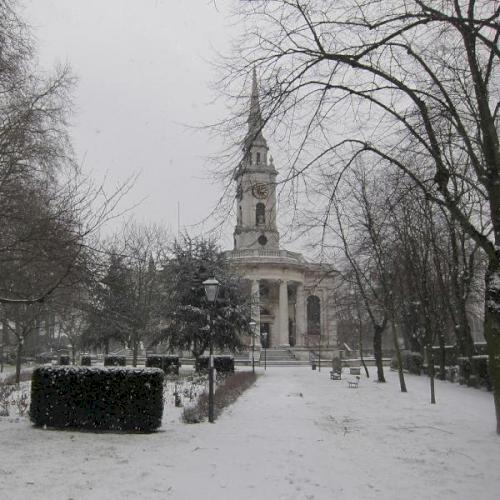 The snow is starting to fly for those folks living in the upper Midwest. North Dakota has seen the brunt of it but it has been showing its face in Minnesota, Wisconsin and some parts of Northern Iowa. Although most of the snow is not hanging around for days after it hits the ground, it does though send a reminder that it is becoming that time of year where the weather can turn at the blink of an eye.
Last week we had temps in the mid 70's and had thunderstorms, where this week we are expecting lows well below the freezing point here in central Iowa. Most of our customers have been on the ball and have been filling their tanks to make sure they are ready when that first major winter event takes place. We strongly suggest that the rest of you who are interested or have used our Beet 55® start cleaning those tanks out and rinsing those lines so that you can be a head of the game and get your tanks full as well.
Remember, if you have left over product from last year that you forgot to agitate during the summer, get out there and get circulating. Beet 55® is an organic product that will settle out if it is not used or agitated. If you find that the product has settled out and looks like it might clog your pumps, go ahead and add you salt brine to it to make it a thinner product. This should take care of your settling problems but if it doesn't, please give me a call right away so I can help you find a solution to keep your equipment working at it's full potential.
For those of you who only want to handle one product, and don't want to worry about blending, SFG Road Maintenance supplies many blended products including salt brine and calcium chloride. We have the capabilities to blend all of our winter deicing liquids at specific blends to solve those winter maintenance needs your municipality might have. Whether it be an 80% salt brine and 20% Beet 55® or a mixture of calcium, SFG Road Maintenance has you covered.
Be safe out there this winter and if you have any questions or would like to schedule an appointment for me to visit with you, please give me a call at the office at 641-828-8500 or email me at stevel@sfgiowa.com.